A sterling collection of family-run holiday homes in Kefalonia, Fiscardo villas, was born out of a desire to showcase our island's many beauties, scenic architecture and grand hospitality tradition. And while the villas differ in terms of size and layout, they are all surrounded by luscious olive trees and semi-tropical vegetation, whilst boasting premium aesthetics, the latest worldly comforts and an atmosphere tailor-designed for easy-going escapes.
With a secluded, hillside location on the northern tip of the island, a few meters away from Manganos – a quaint, little hamlet where time seems to stand still – and just 5 km away from the iconic, cosmopolitan port of Fiscardo, Fiscardo villas offer ample privacy, serenity and calm amid idyll surroundings. If you are looking to spend some sun-kissed, quality time with your favourite people, this is your just-right choice.
Discover Luxury Accommodation
Fiscardo Villas are located in an expansive, secluded plot surrounded by lush olive trees and semi-tropical vegetation, a few hundred meters from Manganos – a quaint, little village just 5km from the much-photographed Venetian port of Fiskardo.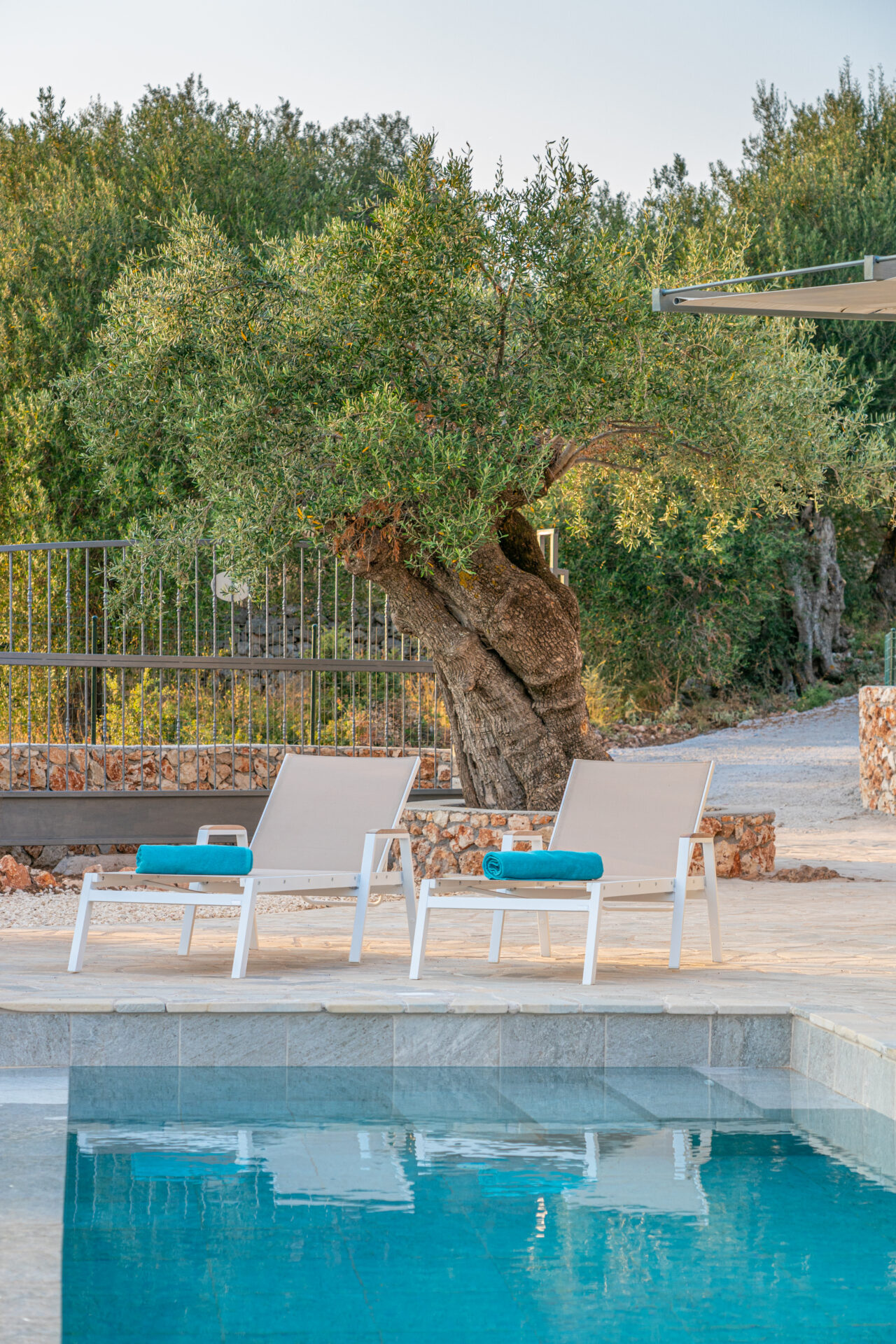 Premium Concierge Services
Discover this magical
location